While you can always plan and design your own elegant space, it is easy to be confused on what kind of sofa you should add to your living room. If you are unsure whether you should get a love seat, a settee, a chesterfield, or a chaise lounge, the first thing you should do is to make yourself familiar with their differences.
Read on to learn more about the different types of sofas you can choose from to help you spruce up your living space.
Sectional
Sectionals, or also called family sofas, are the best choice for those who want to customize the style options and configuration of their sofa. A sectional has sections or separate pieces that you attach to each other to create the kind of look you want.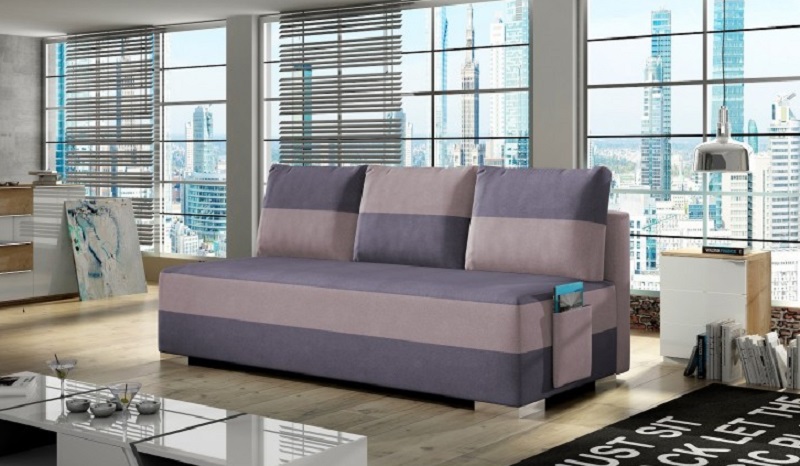 Sectionals are composed of two or more pieces. You can get many options with a sectional, such as attaching the sofa to the corner seat, attaching the chaise to the settee, and more. The pieces that you pick for the sectional will determine the size and shape of your sofa. Although sectionals are popular options, make sure that you check your floor plan first before you buy one.
Chaise
Chaise is derived from chaise lounge which means long chair. Chaises today have more contemporary shapes but you can also contour the seat to your back. This is the kind of sofa that is commonly seen in a psychiatrist's office.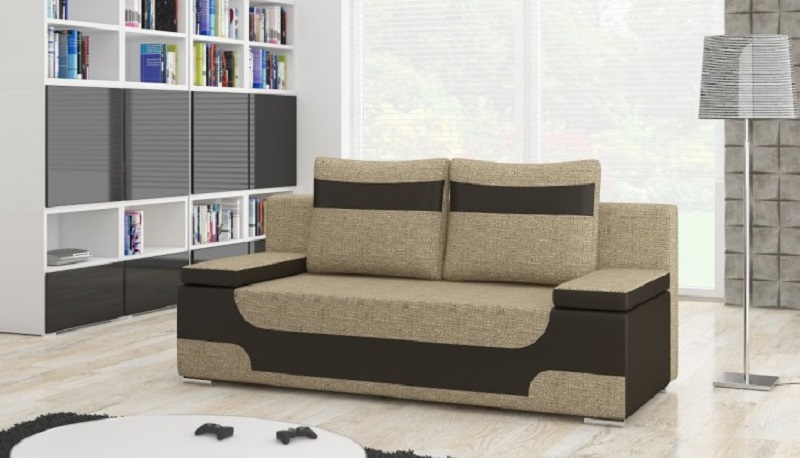 Bridgewater
A classic and simple sofa, the Bridgewater features a low profile with low arms set back from the sofa's frontmost part. Traditional Bridgewater sofas feature a rolled back and a skirt. Thanks to the looseness of Bridgewater cushions and backs, they are the best choice for people who prefer an adjustable firmness.
Divan
Divan is a term that originated from Persia. A divan traditional refers to the long seat made from mattress placed against the wall with cushions that you can lean on. Today's modern divan features a mattress-like tufted seat sitting on low profile frame.
A divan is often placed next to the wall, adorned with pillows and usually serves as a bed for guests. Divans are like the older sibling of the daybed that is perfect for lounges.
Track Arm
Track arm sofas feature square and straight arms. The contemporary feel, clean silhouette, and straight lines of track arm sofas make them a staple in modern-style houses. Track arm sofas are also in demand in apartments because of their compact form made possible by their non-curved and angular silhouette. If you want a sofa with more subdued modernity, track arm sofas are your best choice.
Loveseat
While a settee and a love seat are often thought as synonyms, these two are actually different. While settees traditionally fit two people or more, loveseats are meant to fit only two people. Unlike a settee, a loveseat is always sold as an individual furniture piece and is not attachable to sectionals.
Chesterfield
How do you determine if a specific sofa is a Chesterfield? You just need to look for the deep button tufting at the back. The arms of Chesterfield sofas are rolled with a height similar to that of the back. Typically made of leather, this is the kind of piece you can find in sophisticated libraries.
Knole
Knole sofas have a long history dating as far as the 17th century. Originally made as upholstered settee for Knole, the historic English house, it was among the first ever design of its kind. It paved the way for the different couches and sofas to come. Today, the Knole sofa is a type of settee defined by the deep sea and adjustable arms. It often has exposed wood finials and detailing and most notably, it also features side arms that are tied to the sofa's back with tassels or braids.
Cabriole
The legs of Cabriole sofa curve down and outward similar to the movement in ballet. This sofa style famous during the first half of 18th century is distinctive of Chippendale, Louis XV, and Queen Anne furniture.
Camelback
Camelback sofas feature an arched back reaching a higher point on either side, like animal the sofa's name was inspired from. The back usually has a bump or two. The traditional style adds a touch of elegance to any home.
Daybed
Daybeds can be used as sofas during daytime and beds when nighttime comes. If you often have houseguests, this is the perfect choice of you need extra space for sleeping.
Récamier
Another historic style of sofa, the récaimer originated from Julie Adélaïde Bernard Récamier, the French hostess, the subject of the painting of Jacques-Louis David, who sits on the backless couch that is now known as récamier. The best way to describe the récamier is a backless daybed that features two scrolled ends.
Settee
Settees are the go-to choice of small space dwellers. This is defined by the straight back and the space that comfortably sits two or more.
English Roll Arm
This sofa style is defined by rounded arms with the bottom featuring loose cushions that make it an ultra cozy option. The back part of this seat is often tight, which means that you cannot remove its cushions.
Lawson
Lawson has loose back cushions. The arms are not rounded and this is the best choice for media rooms.
Tuxedo
Similar to the Chesterfield sofa, the back and arms of tuxedo sofas have the same height. This sofa is geometric and clean-lined and usually upholstered with fabric. The buttoned-up style is a furniture equivalent of the suit that inspired its name: modern and timeless at the same time.
Mid-Century
Distinguished by its rectangular and clean-lined shape, tufted seat and back cushions, and solid legs made from wood, the Mid-Century sofas are great for a unique aesthetic in your living space.
The use of the right sofa, that you can buy at web store Dom24.hr, for your living room can easily transform it into the kind of feel, look and ambiance that you have always wanted to have for your home.
Posts from the same category: