Buying a new couch is a significant decision, as it's a piece of furniture that can greatly impact your comfort and the aesthetic of your living space. While there's no one-size-fits-all answer to the best time to buy a couch in the USA, several factors can influence the optimal timing for such a purchase. These factors include seasonal sales, new product releases, personal needs, and budget considerations. In this article, we'll explore these different aspects to help you make an informed decision about when is the best time to buy couch that aligns with your preferences and requirements.
Holiday and Seasonal Sales: Ideal Times to Find Couch Deals
One of the most well-known times to find great deals on furniture, including couches, is during major holidays and seasonal sales events. Retailers often offer discounts during these times to attract customers and boost sales. Some of the key holidays and sales events to keep an eye on include Black Friday and Cyber Monday.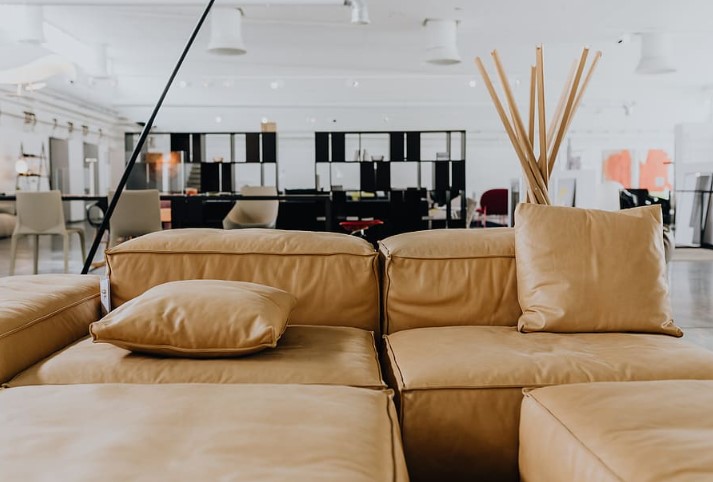 Black Friday and Cyber Monday: Prime Opportunities for Couch Shopping
Black Friday, occurring on the day after Thanksgiving, and its online counterpart, Cyber Monday, have become synonymous with remarkable discounts across diverse retail industries. Furniture stores, in particular, capitalize on this trend by offering significant markdowns on couches, creating a prime opportunity for savvy shoppers to secure a deal. During this period, consumers can take advantage of the substantial price reductions to find a sofa that fits their preferences and budget, making it a highly anticipated time for furniture purchases.
Memorial Day Sales: Welcoming Summer with Couch Discounts
Memorial Day, falling on the final Monday of May, holds the distinction of heralding the unofficial commencement of summer. Furniture retailers keenly embrace this occasion by presenting enticing discounts, effectively launching the summer season with remarkable deals. This convergence of a long weekend and a consumer-oriented mindset makes Memorial Day an opportune moment to embark on the quest for a new couch. Shoppers can take advantage of these sales to refresh their living spaces, aligning with the spirit of renewal that accompanies the onset of summer.
Labor Day Sales: Furnishing Your Home with Savings
Labor Day, observed on the initial Monday of September, not only commemorates the contributions of workers but also presents an advantageous window for furniture enthusiasts. Retailers capitalize on this holiday by offering enticing furniture sales, aligning with the spirit of change that accompanies the shift from summer to fall. As part of this seasonal transition, businesses strategically clear out older inventory, paving the way for fresh arrivals. This clearing of the design slate grants potential buyers the opportunity to seize favorable deals on sofas, sectionals, and other furnishings, enhancing their living spaces while respecting their budgets.
President's Day Deals: Combining History with Home Upgrades
President's Day, occurring on the third Monday of February, not only commemorates the nation's leaders but also serves as a beacon for furniture shoppers seeking advantageous deals. Furniture retailers often align with this holiday by launching sales events, creating an appealing prospect for those considering a couch replacement. With the winter season in full swing, many individuals find themselves spending more time indoors, prompting a desire for interior upgrades. President's Day thus emerges as an opportune occasion to seek a new couch, combining historical reverence with the modern urge for domestic enhancement.
Posts from the same category: