We all dream of having the perfect home, but how can you really make your stand out from the crowd? Embracing your imagination and thinking outside the box are the key ingredients to creating an amazing home.
Invert expectations
The most interesting design details are those that play on expectation and surprise the viewer. Re-imagining functional items as design details lends an air of playfulness and intrigue to home design. Consider replacing walls with floor to ceiling fish tanks, enlarge the feel of the space due to their opacity and deliver a spectacular sight, being populated by exotic fish that constantly move and make the light in the room dance.
Theme It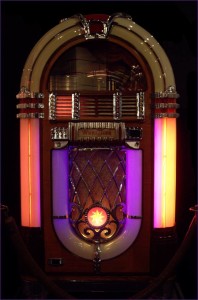 Your home decor is your biggest asset in creating an amazing home. It could be inspired by a beloved item, such as a 1950's juke box, providing your design cue to redecorate the whole home in a rockabilly theme. Perhaps you or your children have a love of astronomy and you could celebrate it in your home decoration, creating a space age style home, theme decorating your home can be fun and unique. Children in particular will enjoy this unique environment. Creating the space will also be something you plan with your children so you create it together.
Play With Boundaries
Another way to create an interesting unique home is to blur the boundaries between spaces. Perhaps you create an indoor garden in a conservatory, bringing the outdoors in. If your budget is extensive you could consider something as dramatic as building a front room with a retractable ceiling, so the room can be opened up to the elements, making an indoor space into an outdoor space. You could enjoy fantastic starlit nights from the comfort of your sofa or sunbathe in your living room.
Be Playful
If you are dedicated to creating an interesting home that encourages play, consider adding secret details into your layout. Think of secret passageways, hidden doors, library books you pull out to start a mechanism to make a bookcase sized segment of the wall spin. It is the stuff of adventure literature, and is possible in your own home. Old fashioned portraits hung on the walls that you can put your eyes on to spy through are also fun. Children will revel in these surprises and enjoy playing in the space with friends.
Appoint an Interior Design Consultant
If you just want an amazing home but none of the fuss you can always appoint a professional to create it for you. It is more fun to do it yourself, but if you lack imagination you can always pay for someone to be imaginative on your behalf. This can also be a good solution if you want a sedate, sophisticated home refresh.
Whatever type of home you're after, whether it is stylish and sophisticated or the perfect family home and an adventure ground for children, you can make it spectacular by wiping the slate clean and letting your imagination run wild. If you are considering dramatic details that require structural changes then always consult professionals. But with the right budget and some imagination you can have an amazing unique home.
Author bio
The author is a Retail Interior Designer and has consulted for a number of high end retail outlets including Harvey Nichols. She has also helped develop inspirational spaces for shopping centres and theatre productions. She recommends www.butlers-online.co.uk for a range of inspirational and playful home interior solutions.
Posts from the same category: